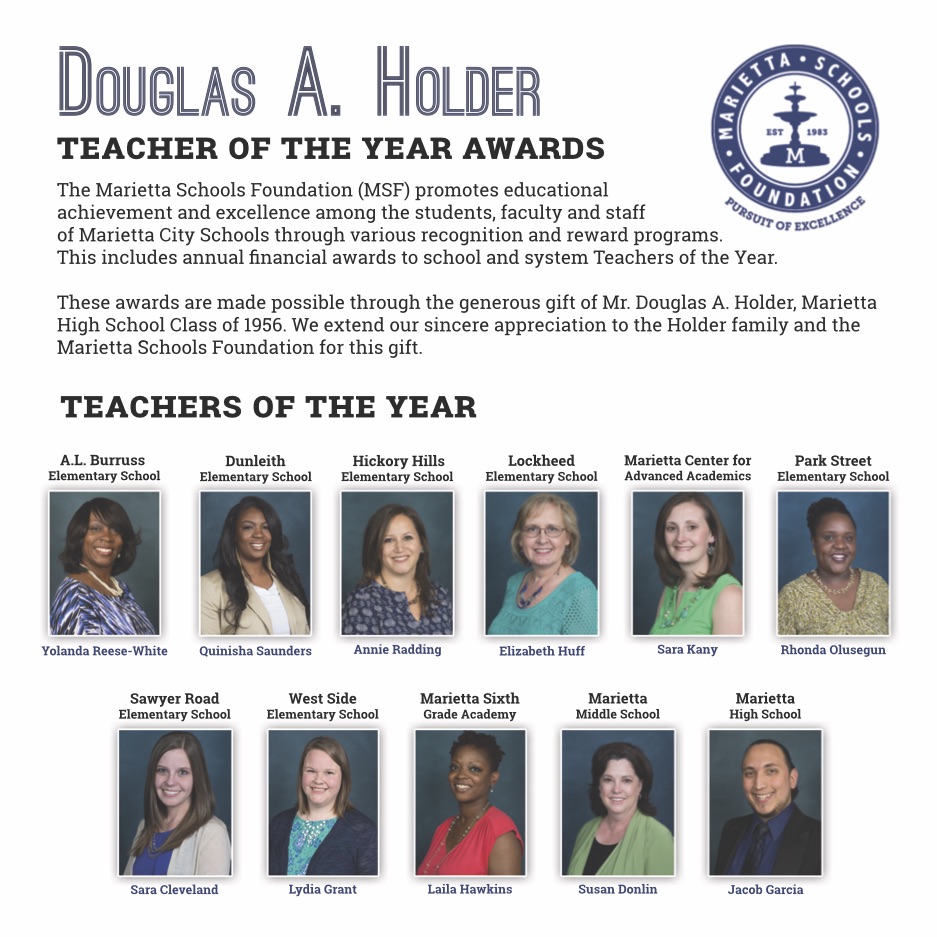 CONGRATULATIONS TEACHERS!!
The Marietta Schools Foundation (MSF) is honored to support the Marietta City Schools TOTY Awards program thru the Douglas A. Holder Endowment.
These annual awards are made possible through the generous gift of Mr. Douglas A. Holder, Marietta High School class of 1956.  Mr. Holder has been making annual contributions to the Marietta Schools Foundation for the TOTY Awards since 2004.
The Marietta City Schools (MCS) honored teachers and school system employees during its annual awards celebration. Susan Donlin, an Adapted Curriculum teacher at Marietta Middle School (MMS) was named the 2017 System Teacher of the Year and will receive $1000. The ten individual schools TOTY recipients were awarded $500 each.  Dr. Emily Lembeck, MCS Superintendent, made the announcement at the district's Annual Teacher of the Year and Employee Awards Ceremony held May 26, 2016.
Please join us in Congratulating our remarkable Teachers Of The Year!